I was surprised when I did a quick search of my posts to find I haven't reviewed this 18 year old before. I was sure I got a sample at the distillery but now I think about it perhaps that was the Distiller's Edition.
That visit though was pretty epic. Nothing was planned we just went a drive and ended up finding ourselves on the long long driveway down to the distillery. We arrived and the place was deserted in the off season outside of the usual tour timetable. This is just the way I like visits actually less touristy and more bespoke. I have a been to visit quite a few distilleries on people's bucket list that were such a letdown because they are too busy and over subscribed for my liking. Bruichladdich was actually the one that disappointed me the most.
Laddie was the distillery which started me off on this trajectory and the one distillery where I would always buy the next bottle released being totally bitten by the FOMO bug. I had visited the shop before on previous non whisky visits straight off the boat when again the shop was empty and the culture was just how I expected. No-one is a stranger and everyone willing to chat but when I turned up for a tour and it was fully booked. It was a very different experience and rightly so. Distilleries are businesses and need willing punters to pay for wages and generate profit. I get all of that but from then I knew to avoid the crowds and visit when everyone else is back at work and/or in their own countries giving me the freedom to stick my head around a door or be heard over the rabble.
The only place this strategy hasn't worked was Kilchoman but that is a story for another day.
Looking forward to this 18 year old sample from Day 3 of my calendar then the stats are 18 years minimum age with a bottling strength of 43%. Colouring is probable as is filtering.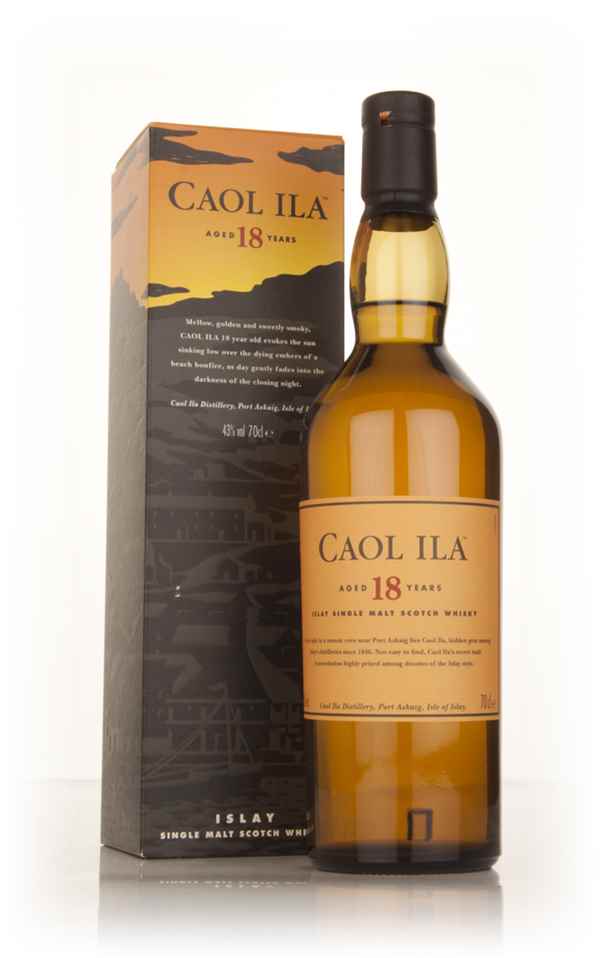 Colour – light amber
Nose – peat full of vegetation but also fruit notes. Sweet too with like an Irn-bru sweetie (how's that for a Scottish note)
Palate – Thin texture so not much mouth coating going on. pepper, tea bags, stale smoke
Finish – good length with long lingering but mellow wood sugar and sweet smoke which twists to prickly peppercorns.
I like this actually, I find it very relaxing. It is easy going relaxing peat which is a cosy book beside a warming fire on a cold night. Whisky doesn't have to be difficult, simulating or challenging, it's nice on occasion when it challenges your pre concieved notions on what whisky is but it shouldn't be everyday. I guess there is a lot of very well used casks in here to just mellow out and dampen down the spirit character without losing what Caol Ila house style spirit is to previous cask contents.