Well Hello there!
It seems 2021 has been a bit of a write off for this blog. I started this after I separated from my wife and needed something for me and escape in to but it grew into this regular routine in my life. I have never had the busiest blog on the internet but I managed to get more viewers than I ever expected. Annoyingly I have neglected here for nearly a year but I'm sure you coped. For me though its been ;ong enough to even forget the login details.
Anyway, hopefully this is the beginning of the relaunch or maybe the reboot. Time will tell I suppose but what a good whisky to come back with! Tamdhu is a distillery I regularly rely on for good whisky. Arguably, since the parent company bought Rosebank the prices have rose a little (a lot<!>) but the whisky's still good and those bottles still look amazing in a cabinet.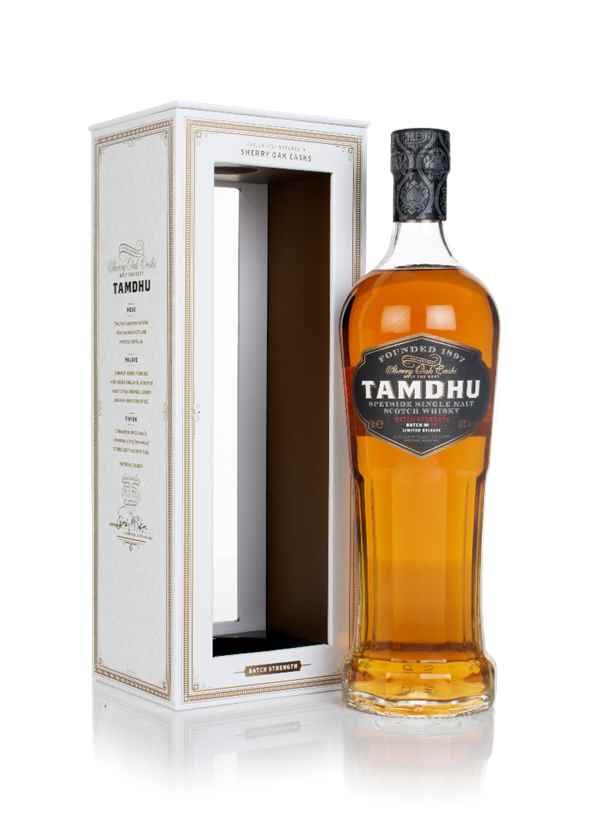 This batch 6 is 100% Oloroso sherry maturation and is available for ~£80 (see what i mean about the price). This is potentially a good winter seasonal dram and was free from #WhiskySanta. The hashtag from Master of Malt which adds you to a prize draw to win the bottle of whisky you ask santa for. There is also a selection of mini's given away with orders which is how I got this one.
Tasting Notes
Colour – marmalade orange
Nose – deep rich pencil shaving soaked in sherry. orange rinds
Palate – the characteristic texture of Tamdhu I enjoy so much. It packs a punch without water for sure but its not overwhelming.
Finish – Quite a short finish from the youth of the whisky with leaves some chilli heat
Well it's a good whisky and I think much better than any Glengoyne batch strength I have tried in the past. It is just the price which makes me wary if I am honest. £80 is approaching the taking the piss limit really.

Consider yourself on notice Tamdhu!