If you come to Scotland and want to sample the great delights our country has to offer you have a good number of  hotel options in Edinburgh. Alongside all the big names there are a collection of smaller boutique style hotels. One of which is the Nira Caledonia which is off the beaten track but still close enough to the centre of Edinburgh to get you into the action when you need it.
As I sit here now a week into a UK wide lockdown in the middle of global pandemic this trip seems a long time ago. In reality it was only like a month ago but so much has changed. The hotel is closed at the moment but hopefully once it reopens this review will be useful in deciding to book a stay because I genuinely think this place is excellent.
Located in the Stockbridge end of the city on a quiet residential street this hotel is actually two townhouses used for a small number of rooms and a intimate restaurant and bar. It was damaged by a fire in 2017 but £1.4 million was spent on renovations in 2018 so you are really benefiting from that extra recent investment.
All the staff are very diligent and happy to help with any request. The rooms and cleanliness is excellent for this 4 star hotel. Our room was the spa bath room which is in a suite type room with lots of room and a nice large TV. I didn't get a picture but this promo picture was taken in the room we had.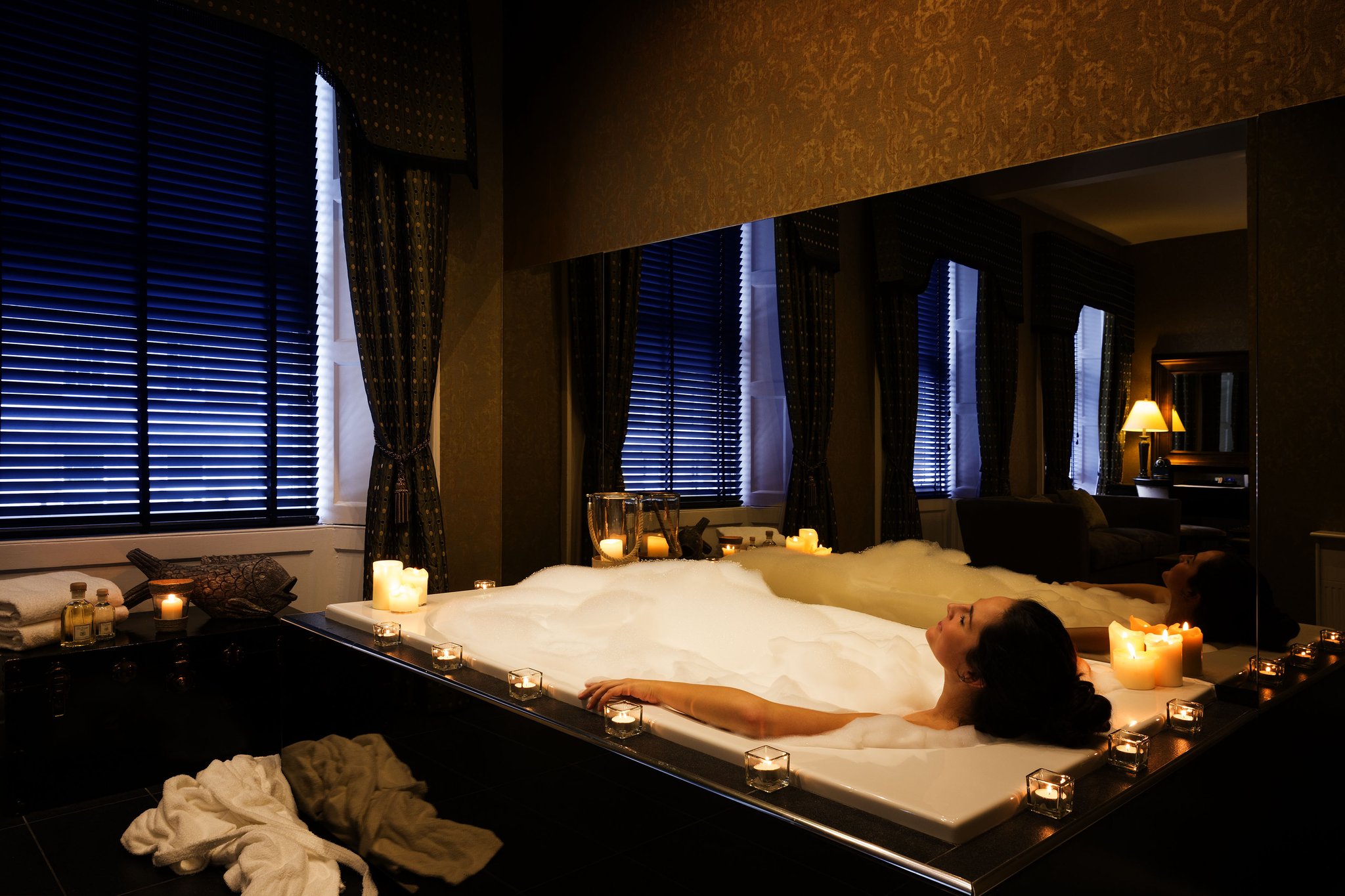 With so many hotels I have stayed at for a weekend away or a break from the kids the breakfast is always the bit which lets it down. The prices of the hotels I can afford are always done because cost savings are made somewhere and well the breakfast is where it is made. These buffet style breakfasts with there cheap sausages, powered egg and mass cooked cardboard-esque bacon can all go on the naughty step because the Caledonia breakfast was excellent. Entirely freshly prepared to order this is the kind of service you get from a top quality B&B not a city hotel I got for a knock down rate.
Speaking of the price though it is worth noting I got it significantly cheaper buying directly through the website www.niracaledonia.com/ rather than the usual booking.com or whatever else is popular with regular travellers.
I cannot rave about this hotel too much and for us whisky drinkers there is a well rounded and diverse range of whiskies at the bar. This includes but isn't limited to there own Adelphi bottled Glenrothes at cask strength which you can also buy by the bottle or the dram.